Who's JMH?
Confessions of a GIRL GEEK
I confess I am a GIRL GEEK! During my first 24 years of teaching art in my alma mata, the last 13 were spent grant writing. Sometimes in or about 1994-5, and although my art students were winning top awards in local, state and national competition it dawned on me that unless they become technologically literate, they would suffer in a future workforce that was sure to be technological. It began in the 1980s, with grant after grant being written, the grant committees would call me and tell me that it was a beautifully written grant, however the money for computers was going to math and science as art did not need them. I began researching art careers and attending professional group meetings. I attended the professional animator society, the illustrators society and other technology meetings to ask if they used technology in their jobs. Most were transitioning from traditional media to digital media and were looking to be trained in these new softwares. It was in about that thirteenth year, that it dawned on me to write a course description and submit it to the state of Texas for an electronic med course. I did, it was adopted.When submitting the course proposal to my district I added the evidence found when attending the professional meetings to further emphasize the need to prepare our students technologically for their careers in art. My district called me telling me that this was a brilliant idea and ask what I needed to teach the course. The same budget for 20 high end Macintosh computers was submitted and although I did not get twenty computers, along with printers, scanners, digital cameras, and all the art software that we could get our hands on. The district did purchase one high powered Mac computer, a printer, scanner, digital camera, and Sprintscan Polaroid slide scanner for each secondary art teacher in the district. We also got the artsy software like Painter, Adobe Photoshop, Hyperstudio, and others. It was quite a "breakthrough" to suddenly get that kind of support. The following year I ask for 19 more computers and a separate course and room to set up and teach digital media in a Mac lab. An interesting series of events happened.
New Superintendent Calls HOME
It was that year that a new person, David Malone was hired in our district to oversee the implementation of district-wide technology. Three of my best teaching friends recommended that I go and meet this new person and share my vision. I did and his secretary jokingly said that we were talking non-stop as it was nice to know that my vision echoed his. I believed and still do that— the computer should be as familiar a tool as the pencil to teachers and students across the world. David loved my enthusiasm and energy and pioneer spirit. It was that same night that I received a phone call from this deputy superintendent offering me a job in a newly created position as one of the sixteen instructional technology specialists. I laughed and said," JOB, I don't want a job! I Love teaching art!"It was my next door neighbor who enlightened me, "Joan, when was the last time you had a superintendent of schools call you at home and offer you a job?" I gulped and thought about it. I negotiated to be able to remain teaching half of my day with my advanced art classes and teach instructional technology the other half of the day in the middle school across the parking lot. It was a great learning experience although the training that was promised did not happen and this was not a Mac lab, the computers were older machines that used C-prompts to boot up. So you can imagine the frustration in this learning curve. There were two of us on campus and fortunately Darlene was knowledgeable in this platform.
A Day in Cyberspace
It was the following year that I called the late Dick Doornak in his office of Milwaukee Public Schools and suggested what I was calling a "Day in Cyberspace" at the national art conference scheduled for Houston the following Spring. I had been experiencing the challenge of finding training in the new technologies and thought why not have this training at the national conference. He laughed and said, Do you know what I just did the moment you called? I said, " No!, what?" He said, " I just opened the Houston technology folder". I asked, "what is in it?"and he said,"Nothing!Would you call Katherine Reed, Art Coordinator for Pasadena Schools and ask her if you can be on her committee?" I said that I would that I knew Katherine and we ended our short conversation.
The next evening I was at an educator's meeting. On break, I walked out and made the call to Katherine asking to be on her technology committee. She replied, with "Joan, I am so busy and don't see it getting any better. Would you head up the technology committee for the Houston National conference?" Again, I swallowed hard and answered."Yes!" I walked back into the room as I was at Houston's Apple Headquarters having an educational software presentation for educators. I told Apple Headquarters Sal Espinoza my idea for computers at National with training on art softwares. He and each of the software presenters in the room said they would help. That night we had each of the art education software reps willing to do a series of workshops in Painter, Clarisworks, Adobe Photoshop, and even a Wacom tablet representative that offered us tablets for each computer. The next day Sal had a school district who had ordered sixty computers (the exact number in my vision for three labs of twenty) allow us to use the machines at the conference and then return them to the school district after wards.
The next thing that happened after I called Dick Doornik with an update is that Charles Qualley ask if I would read and accept the technology proposals and coordinate with presenters their needs in the newly acquired on-site technology lab. It was incredible as I met all of the pioneers across the nation on the innovative "leading edge." We organized a week of presentations, some were free, others had registration requirements so we could fill the lab to capacity for hands on training.This was a first, we changed the history of the organization. I remember when the late Thomas Hatfield, the late Dick Doornak, and Charles Qualley walked through the labs and all was running smoothly and they commented favorably. These were three great men who made great contributions in their life times. After the conference, a very nice letter from the NAEA board and the late executive director, Thomas Hatfield was received. EMIG( the electronic Media Interest Group) was formed. The following year, we did the same thing at the Texas Art Educators Conference. It was the following year that I was honored first as Texas' Secondary Art Educator of the Year in November and the following Spring was honored with the National Secondary Art Educator of the year receiving my award in San Francisco. As I walked off the stage, James Clark, Art Coordinator of the Year, said to me,"You are the ONE!" I said, I am the one for what, he said to develop the first electronic media course in the state of Texas. My comment was," don't even talk to me unless it is a Mac lab." It was a very high end Mac lab and finally my dream was realized to have the opportunity to teach young people art on and off the computer.
Texas' Social Security LOOPHOLE Forces Teachers into RETIREMENT
Thirty-four years of my life were spent with amazing art and technology students among incredible educators and administrators. It was a SHOCK to be forced into retirement from a career that I absolutely and passionately loved just because I married an incredible man entitled to social security benefits. Texas had a flea brain idea that in order to get the spousal benefits, teachers had to retire. Being the pollyanna that I am I thought I could retire and get right back into teaching. Not so! All surrounding districts refused to hire veteran teachers like myself. After a couple of years of now what I know was a deep depression, I bounced back when realized that I could continue to teach if I build a presence online where I can continue to teach and share successes so that others can be the benefactors of that information and also experience successes.
Reach Out and Touch Someone with Web 2.0 Technologies
So finally—Excited to be experiencing life as a newly retired art and technology instructor and an "unretired"novice internet entrepreneur who claims another new passion for teaching by employing the newest technologies in virtual class rooms and other sister sites which express my passions and love of life in several arenas. People all over the world are offered creative and innovative tools, products and ideas with web 2.0 technologies.
Being a school district trainer, mentor and consultant and staff development presenter—allows me to work with teachers — where the positive impact will affect students— which is a very good thing! Life is good and getting BETTER!
Visit Virtual Art Rooms Online
Visit two very different and always expanding virtual art class rooms Art Work on the Web and My Virtual Art Room which share my teaching successes and strategies. Send a creative E-card to your other art enthusiasts.
Visit Eve's Garden
Eve's Garden is in a small Texas town outside of Houston. It is a beautiful venue for intimate garden weddings, receptions, Girl-friend-get-aways, family gatherings, and scrapbooking retreats. Shown left are Eve's co-proprietors: myself and Marla Van Overbeke,
Join us on our journey of continuous spiritual evolvement and expansion especially if you are feeling that there must be more to life. You can find out what we offer and what we are learning at: Reaching New Realities and our last launch allows each of us to continuously affirm the good in life at Affirmations That Stick .An ebook completed with our friend Mary Ann Pine will be launching soon entitled,"Stepping Into Your Own Power."
Good Life Guide offers:
Successes in Businesses Online:
Meeting of the MINDS
Good Life Guide is offering a newly developed seminar of what I am calling Successes in Businesses Online with a Meeting of the MINDS (Making Internet Networking Decisions Successfully) where my business partner Marian LaSalle and myself will share the strategies for online successes by working with a small group of businesses in two hour six week sessions which touch upon web presence, social media marketing, seo, pay per click, article, affiliate and email marketing and more.
NEW SITES are COMING SOON with my own hub site at: and my handsome husbands songwriting site . Other ideas and offerings are in the makes with Painted Path Designs for both art and web design.
This road to internet marketing has been seven years in the making while taking classes and being coached by some very successful internet marketers like Pat O'Bryan, Dr. Joe Vitale, Craig Perinne, Bill Hibbler, Erica Douglass, Eric Farewell, Tony Laidig, Wendi Frieson, and many others.. What I learned will be shared in step-by-step stages of how to go about starting and succeeding in your own business online.
After all, once a teacher always a teacher, right?
"Source, give me the strength, desire and ability to help other people get what they WANT, so that I may in return help myself and my family."
"I am happy and grateful that this site is finally expanding in ways just imagined." Come back often to see what else has been added.Got Ideas? Let me hear from you! Thanks!

"We deserve recognition and respect and acknowledgement for the actual worth of our investments of time. talent, and keen observation " Julia Cameron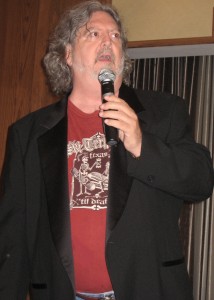 "Life is a parade, turn around and teach someone what you know."
Pat O'Bryan, Portable Empire Coach,
It's good to have you visiting— friends along the way make life's journey even better.
Have you commented yet? Let me hear from you…otherwise what's the point?
Caring About Your Successes,
Many Blessings to YOU!
Joan Maresh Hansen